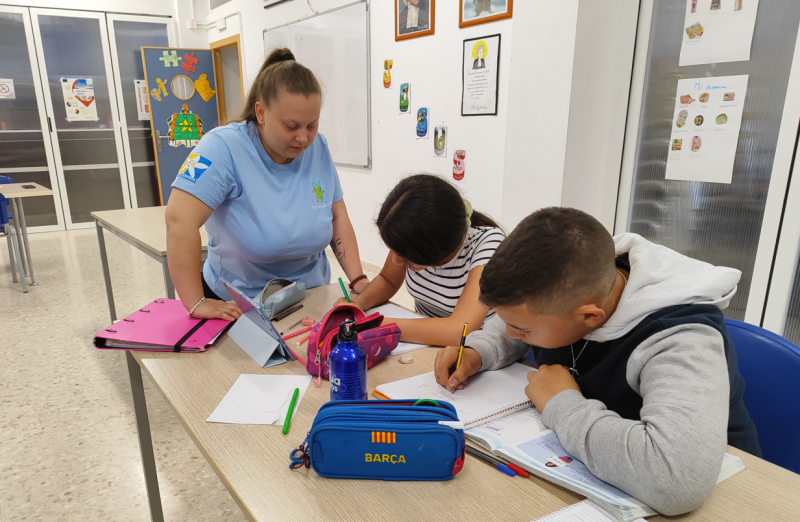 EURIBOR participant Lucía on her experience in the project
I am Lucía, a young girl who lives in the Barrio de Palmeras, in Córdoba (Spain). A neighborhood where it is difficult for opportunities to exist because it is very isolated and is always identified with violence, crime and drugs.
I have been unemployed for more than three years and since I finished my compulsory studies in Spain I have not done anything else.
I met the Asociación Estrella Azahara, from La Salle, which works in our neighborhood helping children and young people in their education and training, and they introduced me to the Euribor Project.
After several interviews and talking with one of the educators about my future, about what I wanted to study, what I wanted to do, what I wanted to work on; I was offered to take part in a course to Promote Leisure and Free Time for Children and Youth.
For four months, from March to June, I have been training and learning to be responsible for designing and developing interactive and educational activities that meet the needs and interests of children and young people, promoting learning through play and active participation. It has also helped me foster the creativity and imagination of boys and girls, encouraging artistic expression, teamwork and creative problem solving.
After the theoretical classes, I have had the opportunity to carry out practices in which I have discovered that my vocation is to be with the children, teach them and help them as they have helped me.
Thanks to the Euribor Project and to all the people I have met during this time because they have helped me reorient my future. Thank you!