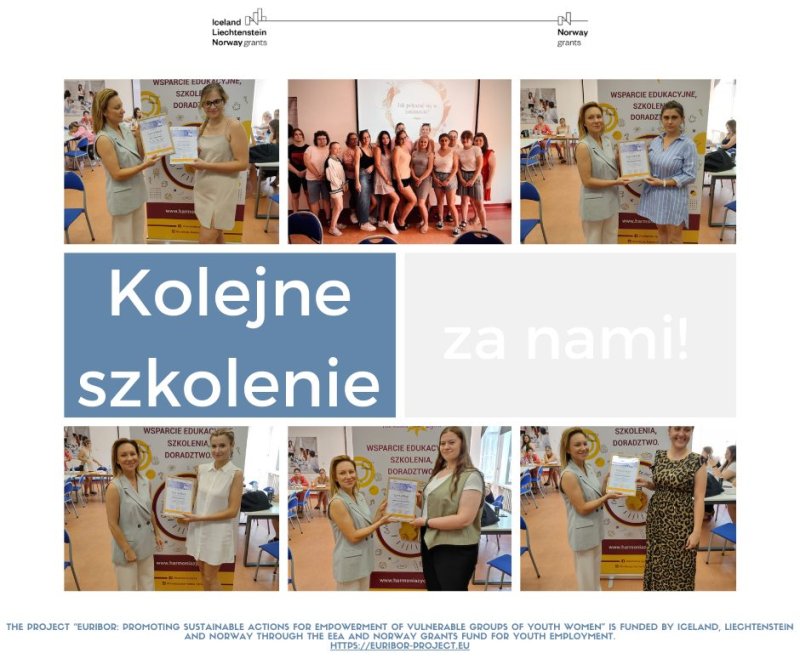 More good news from activities under the EURIBOR project in Poland
Although the training under the project " EURIBOR: Promoting sustainable actions to empower vulnerable groups of young women" in Poland has ended, the cooperation with the participants is still ongoing. Our Partner Fundacja Harmonia Życia is happy to announce that selected participants will have the opportunity to start internships, thanks to which they will gain practical professional experience under the supervision of experienced specialists.
These internships, organized by our amazing partners, will allow to further develop skills and qualifications, and will also contribute to strengthening the participants' position on the labor market. We believe that thanks to this approach, our participants will gain not only knowledge, but also the self-confidence necessary to be successful in the future. We look forward to following their continued achievements and successes. This is just the beginning of their professional journey, and we are sure that there will be many great moments ahead of them!