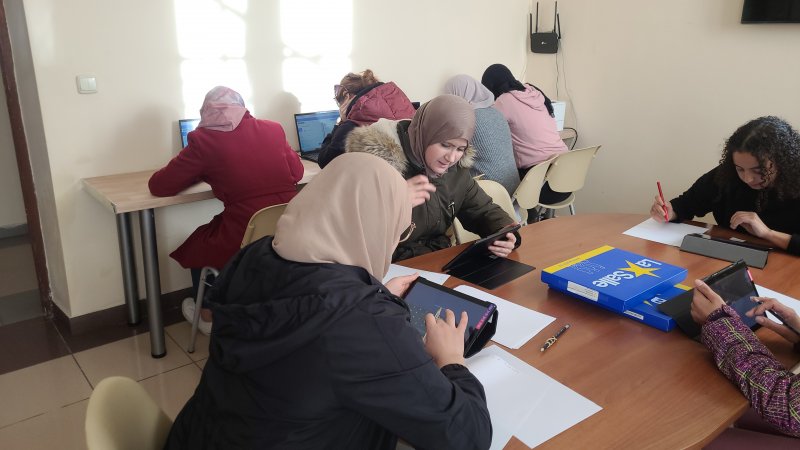 Workshops on educational and career plans in the Euribor Project in Spain.
La Salle Andalucía, in collaboration with different social entities, has been developing group workshops with the women participating in the Euribor project, within the framework of the activity: Preparation of educational and career plans.
The workshops, which are held in different cities in Spain, include talks and practical activities to help participants identify their educational and employment goals and objectives, as well as develop the skills to achieve them. In addition, counseling and guidance is provided to help participants find employment opportunities and career training options.
The aim of workshops is helping to define educational and career plans that take into account the individual situation of each participant, seeking to address the specific problems of women in an effort to improve equal opportunities and promote inclusion in the labor market. The situation of the young women NEETS (not in employment, education or training) in Spain is a social and economic problem, since these women have fewer possibilities of finding employment and are more exposed to poverty and social exclusion. Therefore, the Euribor project seeks to improve their situation and contribute to the construction of a more egalitarian and inclusive society.
La Salle Andalucía continues working to offer the appropriate personal and professional resources to achieve this objective, planning and developing this project in different European countries and which is made possible thanks to the financing through the EEA and Norway Grants Fund for Youth Employment.